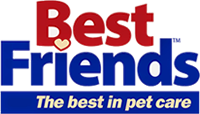 Andrew Muir, Chairman of The Good Guys, is proudly painting his face blue for Blue September in an effort to build awareness of Prostate Cancer. One in two men in Australia will be directly affected by cancer by the age of 85 and there are simple steps men can take to reduce their chances of developing this devastating disease.
The Blue September campaign, supporting Australian Prostate Cancer Research and the Australian Cancer Research Foundation, is focused on getting the message out about men's cancers and how to take preventative measures.
Each year, more than 50,000 men are diagnosed with lung, bowel, skin, pancreas or prostate cancer, and almost half of these men will die from the disease. Muir says there are simple steps men can take to reduce their chances of developing many of these cancers.
"By seeking treatment early or committing to some key cancer-smart lifestyle choices such as quitting smoking, being sun smart, eating a healthy diet or reducing alcohol intake, men like me can reduce their cancer risk," Andrew said.
Andrew believes Blue September is a great way to build awareness among men and their families, and says he is proud to get behind such a worthwhile cause.
"Cancer is a massive issue facing every community and people from all walks of life. It has an impact on everyone from family to friends," he said.
"Men can be stubborn sometimes, so a gentle push to go visit the doctor or make some lifestyle changes, could be a matter between life and death."
During September, The Good Guys stores across Australia will be helping to raise awareness and encourage the community to get behind the campaign.
"We encourage our customers to get blue in September and face up to cancer in men, by painting your face blue or simply spreading the word," Andrew said.
The Good Guys stores will be getting Blue throughout September, with blue face paint available for customer to help raise awareness. For further information about Blue September or to make a donation, visit www.blueseptember.org.
Andrew Muir
,
Best Friends Pets
,
Good Guys Doing Good
,
The Good Foundation
,
The Good Guys