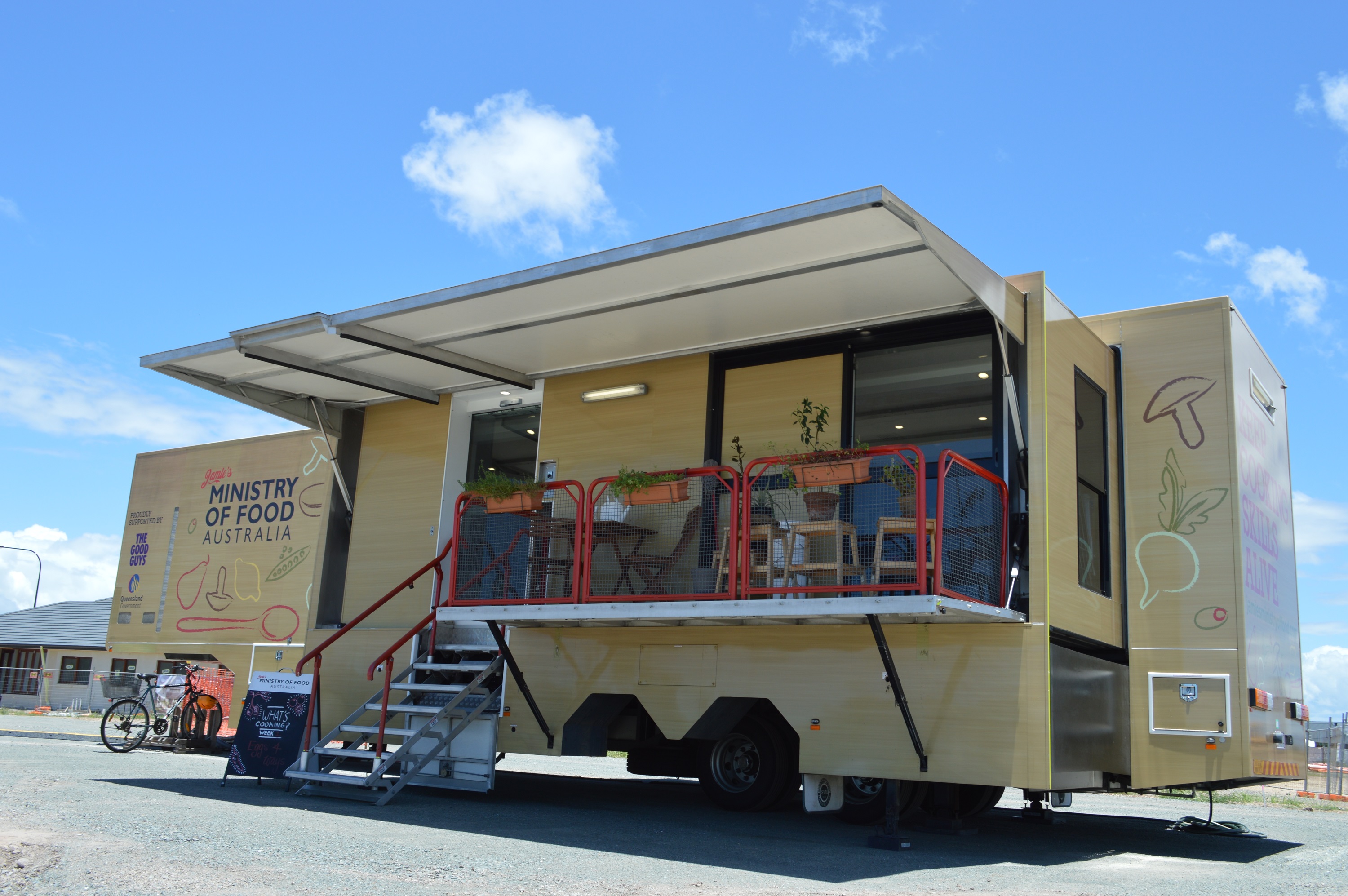 JAMIE Oliver's signature style of cooking will inspire Yarrabilba residents to embrace healthier lifestyles early next year.
The Good Foundation has revealed Jamie's Ministry of Food Mobile Kitchen will deliver a school holiday program on January 13 followed by a five week cooking class program from January 28.
Under the five week program, food trainers will use Jamie Oliver's recipes and cooking philosophy in 90 minute classes.
A series of fun practical courses for aspiring home cooks will be held from the mobile kitchen's temporary location opposite the Yarrabilba Master Builders Display Village on Expedition Road.
Queensland Health, Lendlease and the Queensland University of Technology have supported the initiative.
Good Foundation CEO Siobhan Boyle said the program aimed to deliver accessible food education to people living in Logan.
"With two in three Queenslanders considered overweight or obese, the program aims to promote healthier lifestyle choices to a population facing real health challenges," Ms Boyle said.
"We look forward to inspiring locals to establish lifelong good food habits through healthy eating, using Jamie Oliver's signature style.
"Making healthier lifestyle choices can be simple and inexpensive. Our mobile kitchen teachers participants how to cook nutritious and affordable meals at home, including grocery shopping tips and tricks."
Lendlease Yarrabilba development director Michelle Wooldridge said the program was an exciting prospect for the community.
"We're looking at environmental sustainability and community health in a whole new way with plans underway for Yarrabilba to become Australia's first urban agriculture and local food economy," she said.
Food Education
,
Healthy Eating
,
Jamie's Ministry of Food
,
Mobile Kitchen