The Good Guys Win Sought-After Customer Satisfaction Award for a Second Year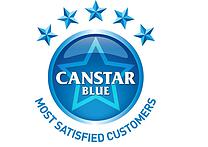 Canstar Blue has revealed its sought-after Customer Satisfaction Award listing this week, with electrical retailer, The Good Guys, taking out the top spot for the second year running. Good Guy and Chairman, Andrew Muir, was ecstatic to hear that his ideals of customer service had a resounding presence in stores nationwide.
Demonstrating the highest rating of five stars across value, range, layout and catalogue categories, The Good Guys has achieved the highest level of customer satisfaction overall, outperforming competitors Harvey Norman, JB Hi-Fi, Retravision and Dick Smith.
Mr was delighted to hear of the recent win, saying that he believes that customer satisfaction is the most important part of being a Good Guy.
"Customer satisfaction is everything to us," said Andrew. "To win this award means so much to the team here – and we pledge that we will keep up the good work to ensure customers get the best price, service and value every time they shop with us."
This is the second year that The Good Guys have taken out the top position for customer satisfaction in the Awards.
"It shows a consistently high level of customer satisfaction, which means that shoppers at The Good Guys know they are going to get the best experience, value and price they can get in the industry – which is a good thing," said Rebecca Logan, a representative of Canstar Blue.
The Award, drawn from Canstar Blue's customer satisfaction survey to 2,500 people across Australia, revealed the insights of more than 1,600 respondents who had made a purchase in the past six months, who indicated what service and products helped them make the best purchasing decisions.
"Once again, the results show that The Good Guys received the highest rating in a number of categories – including price compared to other retailers, and value for money," said Rebecca.
The Good Guys has always been committed to doing good, providing more than low prices and friendly and knowledgeable customer service. The Good Guys Local Giving Program sees a percentage of every transaction made in store and online donated back to local community organisations.
For more information relating to The Good Guys Local Giving Program or the recent Canstar Award, visit www.thegoodguys.com.au or simply ask one of our friendly Good Guys in store.
Andrew Muir
,
Canstar Blue
,
The Good Guys